Fifth Grade
Guest Speakers
Google Meet
Our fifth grade teachers and students have not allowed the learning and fun to stop just because we are not at school.  They have been meeting daily for lessons and tutoring times.  Also each week the teachers have scheduled guest speakers from various professions and career experts to allow students opportunities to learn more about important 5th grade topics.  Our Riverbend 5th Grade is ROCKING this remote learning!
A few weeks ago, Dana Miller from the Haywood County Soil and Water Conservation District spoke to the 5th graders from Riverbend who have been meeting all of the Distance Learning expectations. Students got to learn more about hurricanes, performed experiments, and connected their knowledge of heat transfer and the water cycle to learn more about hurricanes.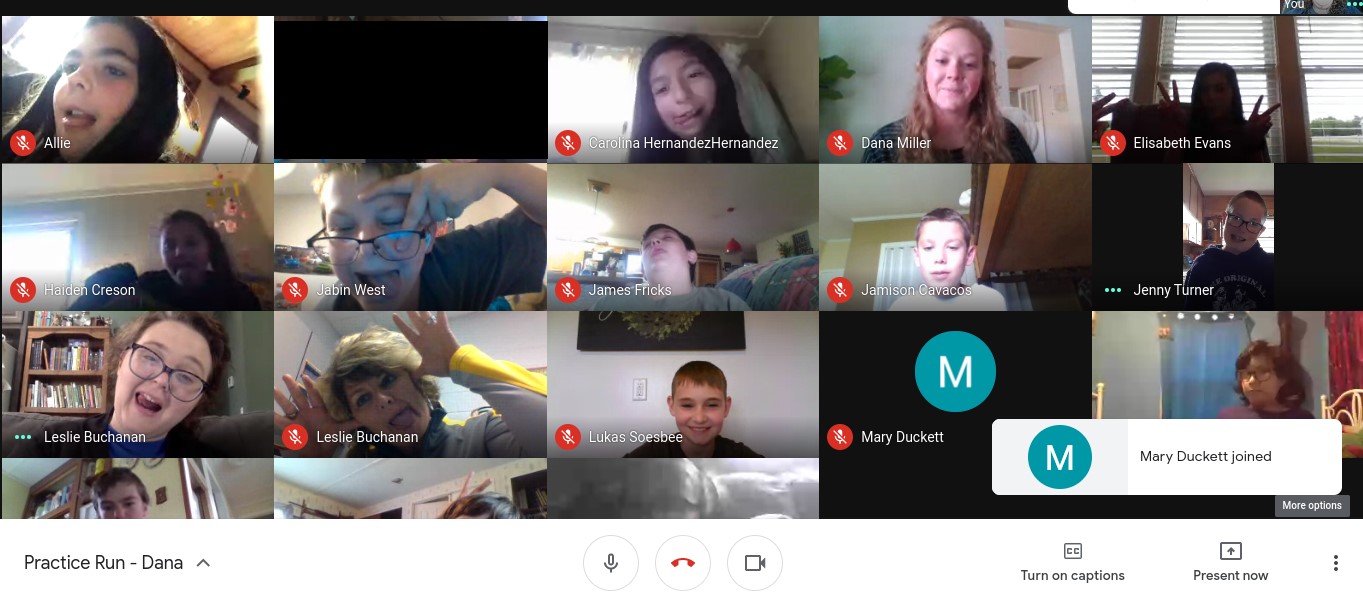 This past week, Dr. Bill Miller, a Neurosurgeon from Haywood County and parent to our student Allie Miller, spoke to our classes about the Nervous System. He taught us about how the right and left brain work to control opposite sides of the body, as well as four different lobes to the brain and their function. We learned about the central and peripheral systems and how they work to control different parts of our amazing bodies! We also got to see a model of the spine to better understand what our spinal column does for the rest of our body. Students are still learning though we are apart and we couldn't be happier about it!