HAVE YOU BEEN SAVING YOUR
PENNIES RIVERBEND…
Because the 3rd annual
PENNIES FOR PANTHERS
fundraising event is COMING SOON!
The friendly, but fierce, competition to raise money for
Riverbend's playground shade structure will begin the week of February 2nd!!!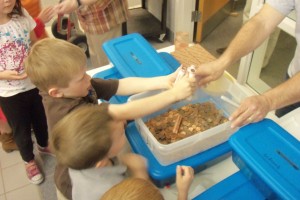 Remember each penny is worth 1 point.
Any bills or silver coins placed into containers for other classes will take away from their penny count.
The class with the
most points

will be announce at our
PANTHER PARTY FUN NIGHT, Friday, February 6th and
will be awarded a Pool Party with Pizza!
GET YOUR ROAR ON RES AND
START COLLECTING THOSE PENNIES!
(sponsored by Riverbend PTO)